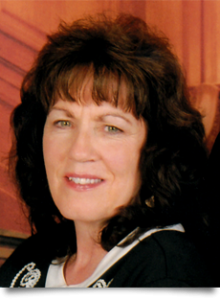 Sound of Faith
Faith Tabernacle Church was founded January 29, 1958, in a storefront mission in downtown Baltimore, Maryland by Pastors Robert & Doranne Hardy.
After moving into a former movie theater the following year, the congregation continued to grow, and in 1960 was moved into a former Methodist church built circa 1895. Here the ministry blossomed into national radio, local TV, and printed publications, including Faith Is Action monthly magazine in 1962. It was here that the launching of international missions began, specifically in Nigeria, West Africa. Brother Hardy also branched out evangelically across the US in tent and auditorium meetings. This led to the formation of the R.G. Hardy Ministries.
The need for more space prompted the building and relocating of the church and RGHM to its present location in 1973 where these Ministry outreaches continue. It is also houses Safe Haven Too Daycare and a food pantry for the needy. Every Sunday morning homeless are picked up from downtown and brought to the church where they are fed breakfast before and lunch after the service.
Sharon Hardy Knotts is the daughter of R.G. & Doranne Hardy. She has served alongside her parents in ministry at Faith Tabernacle Church, Baltimore, Maryland since childhood. Sharon was baptized in the Holy Spirit at age 7 in an old-fashioned tent revival, where she was slain in the Spirit, speaking in tongues. She began "preaching" in youth services at age 9, and began traveling with her father in evangelistic meetings at age 13.
Like her father and grandmother before her (Mother Mary Hardy), Sharon is an avid student of the Bible and holds a Master's in Theology from CLST, Columbus, Georgia. She is an accomplished teacher of the Word and also an anointed preacher. The marriage of these different delivery styles has produced scores of ministry tapes on various pertinent topics, which appeal to many believers.
Sharon and her husband Benny serve in full-time ministry at R.G. Hardy Ministries. He prints Faith Is Action and oversees its publication and distribution. Family: Three grown children, Scott & Todd Stubblefield, and Sarah Knotts. Daughters-in-laws: Corinne & Amy Stubblefield. Grandsons: Noah & Matthew Stubblefield are Scott's sons. Sharon especially enjoys writing and serves as Editor of Faith Is Action and other Ministry publications.
R.G. Hardy is the Pastor of Faith Tabernacle in Baltimore, Maryland which he founded in 1958. He was marvelously saved after a personal encounter with the Lord in the living room of his home in January 1953 and was called into a prophetic teaching ministry. Shortly before he had been miraculously healed of a crippling back injury. Since these events, R.G. Hardy Ministries has broadened the scope of its outreaches through daily radio broadcasts, television, evangelistic crusades, Gospel publications, and missionary crusades and support.
For more than 50 years, R.G. Hardy has been recognized by the calling of a powerful prophetic anointing and message of salvation, diving healing, and deliverance through the authority of the Name of Jesus. By this anointing of power, he has demonstrated the message of the Gospel with signs following as God confirms His Word through the resurrection power of His son, Jesus Christ. Through the years, Brother Hardy hosted many of the crusades for the healing evangelists of the 1950s and 1960s. He has a rich heritage founded in the Pentecostal movement. Many ministers have received early training under his leadership and revelation anointing that is manifested when he ministers. In this world of compromise, R.G. Hardy has not compromised the Gospel of the Lord Jesus Christ. He has and still is "earnestly contending for the faith of our fathers."
On-Air Schedule
Monday
Tuesday
Wednesday
Thursday
Friday