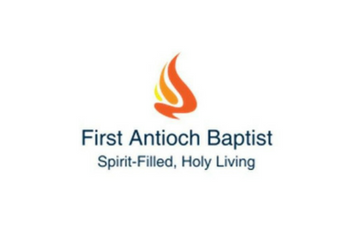 First Antioch Baptist
With Host: Dr. David Childs
Spirit Filled, Holy Living and Community Outreach.
Established in 1882 the historic First Antioch Baptist Church is located in the Walnut Hills area of Cincinnati, Ohio. First Antioch's mission is to systematically teach the entire bible, lead the body in having spirit filled and holy lives, minister to the youth, reach the lost and fulfill the needs of the least of these in Bethlehem (our neighborhood), Judea (society at large) and the uttermost part of the earth (the world).
About The Pastor
David J. Childs, Ph.D.
Dr. David Childs has been serving as the Pastor of First Antioch since 2014. He has been in the ministry for over 16 years. He was ordained as a deacon in 2000 and accepted his calling to preach in 2001. He was ordained as an Elder in the Church of God in Christ in 2003 and as a Baptist minister in 2013. Pastor Childs' calling is in the areas of expository bible teaching, prayer ministry, holiness, missions and college ministry.
He is a professor of Social Studies Education and History at Northern Kentucky University. Pastor Childs has taught courses in history, racism and ethnicity, biblical history, theology, philosophy, research and education. He earned a Masters degree in Social Studies Education and a second Masters in American History at Miami University. He also earned his Doctorate of Philosophy at Miami with an emphasis on Black Theology, Church history, educational leadership, curriculum and American history.
Pastor Childs is an international scholar and has presented work and conducted research in places such as Washington D.C., Mexico City, Vancouver, Canada and Paris, France. In spring 2015 he took a group of students to France to research and study European history at various historical sites. He has published extensively in academic journals, encyclopedias and university textbooks. Most of all he loves to pray, worship and study God's word.
Dr. Childs is married to the love of his life Alundra Childs, a Spanish Teacher and classically trained musician at Cincinnati Public Schools. They have four children: Symone, David, Hannah and Gabriella.
Do you enjoy the show? Are you living-in or visiting the Cincinnati-Northern Kentucky area?
First Antioch Baptist would love for you to visit and experience GOD'S presence as you grow in the Lord. All Are Welcome.
FIRST ANTIOCH BAPTIST CHURCH OPENING HOURS
SUNDAYS:
Prayer/​Sunday School: 9:30 am
Sunday Service: 11 am
Food Ministry (Pantry): Immediately following service.
THURSDAYS
Prayer and Bible Study: 6:30 PM
Food Ministry (Pantry): Immediately following service.
First Antioch Baptist
1511 Gilpin Ave, Cincinnati, OH 45206

(513) 882-3998
firstantioch@hotmail.com

https://www.firstantiochcincinnati.com/

https://www.facebook.com/pastordavidchildsphd/